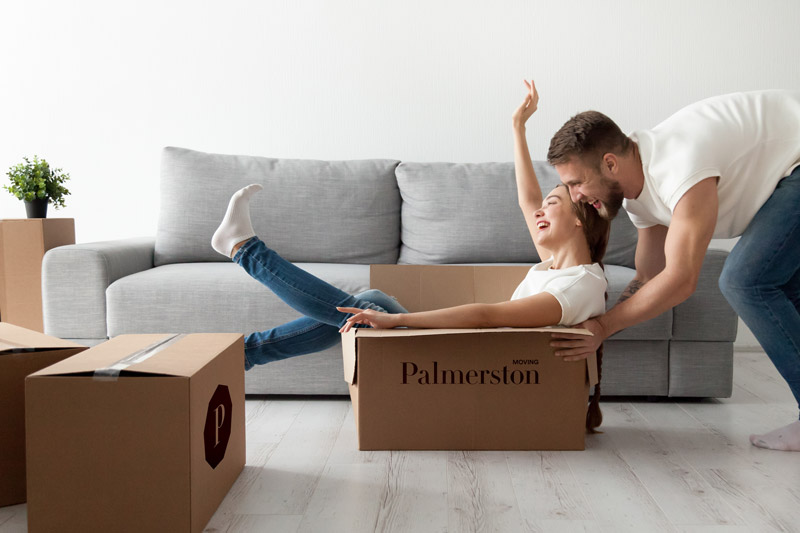 How Much Does It Cost To Move?
Moving can be so exciting! It's a big undertaking, though, whether you live in a studio apartment or a four-bedroom house. Not only is uprooting to live in a new home a major life event, but the cost to move can be a financial strain. The better you plan and follow best practices for trimming the cost of a move, the less money you'll have to spend unnecessarily. So, really, how much does it cost to move? The answer is largely up to you, your preparation, and the moving services you decide on.
How Much Do Movers Cost in Toronto?
Many different factors determine the cost of move Toronto, including the following:

Do you need moving services for a local move or a long-distance move? Obviously, it costs more when movers are on the clock travelling further between destinations.
Are you hiring movers to pack, carry, load, and unload your belongings? Doing your own packing and unpacking will reduce moving costs but could also mean you face weeks of exhausting work packing all your belongings. Ultimately, it may be a task that's better left to professionals.
How many large appliances and other bulky items are you moving, such as a piano?
The cost of a move is impacted by the total volume of your belongings. For example, how much are movers for an apartment compared to loading and unloading everything from a four-bedroom house into and out of a moving van?
When moving services charge by the hour, your cost depends partly on the efficiency and speed of the movers and partly on how well you prepared. If your home is fully ready for moving, things should go smoothly, which will trim your moving costs.
Do you need movers who are willing to stop by a storage facility so that you can bring stored items on your move? If you're moving to a smaller home, you may need storage services near the new address.
Did you prepare by donating, selling, giving away, or throwing away the things you no longer need or want? The better job you do of getting rid of clutter, the less expensive your move will be.
A detail that comes up in the process of choosing from among "movers near me" is how many movers you should request. The job will get done faster, the more movers there are on the team you hire. It costs more to have more movers, but the time saved with an additional person or two may offset the added cost. Some considerations can help you make the best decision, and they are related to how complicated your move is. If both homes are first-floor-only residences and the truck can pull right up to both doors, it's an uncomplicated move and fewer movers may be needed. The types of things that can complicate a move or simply cause the process to take longer include the following:
Heavy furniture will need to be moved upstairs. This will mean the movers need occasional breaks.
The moving van is unable to park close to your door. Therefore, the movers have to walk long distances as they go back and forth from your home to the truck.
Will the movers need to disassemble, pack, and reassemble many pieces of furniture?
Are your things already packed or will the movers be packing things up for you?
Loading a truck is the most challenging part of a moving job because everything needs to fit in a tight space. The number of bulky items and mismatched boxes can cause it to take longer for the movers to pack the moving truck.
The following information based on common practices can also help you make your decision on the number of movers to hire. It shows the size of the residence and the number of movers required to load and unload in a certain number of hours:
Studio apartment: 2 movers / 4 hours
1-2 bedrooms: 2 movers / 5 hours
2-3 bedroom: 3 movers / 6 hours
3-4 bedroom: 3 movers / 8 hours
4 bedrooms and up: 5 movers / 8 to 10 hours
In your search for "movers Toronto" and "movers near me," you should now have a better idea how much it normally costs to move in the GTA and how many movers to hire. Our hope at Palmerston Moving is that you have a successful moving day. We'd love for you to schedule your move with us! A trademark of our moving company is that we provide white-glove services on every job. We are dedicated to helping each of our clients have a pleasant, hassle-free move.