#1 Furniture Delivery Company in Toronto
Palmerston Moving is proud to be one of the best furniture delivery companies in Toronto. Our white-glove delivery services have earned us the opportunity to handle furniture packing, delivery, and storage for many of the leading interior design companies in the GTA. If you are moving and value your furniture, you can trust our highly trained teams to pack and deliver each piece with the utmost care and attention to detail.
Customer service is a top priority for us at Palmerston, and we strive to exceed expectations on every project. In other words, your furniture is in good hands with Palmerston. We always keep a full range of packing supplies on hand so that we have whatever is needed to protect furniture and other delicate items. Our goal as a Toronto delivery company is to ensure that furniture arrives at the same condition it was picked up.
The white-glove delivery of furniture Palmerston provides is second to none. We have years of experience handling luxury items, including countless pieces of valuable furniture. Meticulous care is given to prepare each piece of furniture for a move. This often involves assembly as well as heavy items, such as pianos. Storage is sometimes needed, and we offer impeccable storage space with outstanding security features. Our clients have every reason to enjoy peace of mind with Palmerston handling all aspects of GTA furniture delivery services.
Furniture Delivery with Palmerston
Quality Movers. Reliable Service. Affordable Pricing.
Experience
Our proven experience providing local and long-distance deliveries has earned us the reputation as the best delivery company in Toronto. The many different types, sizes, and shapes of furniture we've handled as a GTA furniture delivery service have equipped us to consistently prove to our clients that we are professional movers who can be relied upon to get every job done right.
Extraordinary Care
Palmerston is a Toronto furniture delivery company with a dedication to paying scrupulous attention to detail while packing, moving, delivering, and assembling furniture. When handling delicate pieces, the best packing materials that would provide plenty of adequate protection against damage are used. A high level of care is given to every piece of furniture.
White-glove
White-glove delivery of furniture is needed when highly valuable furniture is being moved. The service includes any assembly needed plus arrangement to fit with the other pieces in a room. Valuable antiques and fine art pieces typically receive this type of furniture delivery service. And yet, we deliver "white glove" delivery of furniture every time. Even the most discerning clients have found that our Palmerston teams exceed expectations on virtually every job.
Friendly Personnel
The movers at Palmerston are all hand-picked individuals who we employ full-time for furniture delivery. Rigorous background checks are done and employees are drug-tested, as well. Each receives at least 80 hours of training before providing services to a customer. Our clients always find that the professional Toronto movers on the Palmerston teams are courteous. Each team member demonstrates our devotion to customer satisfaction.
The Palmerston Furniture Delivery Commitment
Palmerston Moving is the best white-glove furniture delivery service in Toronto as a result of company philosophy. Our GTA furniture delivery service was created for the purpose of providing white-glove delivery for every client. The moving industry has had common attributes leading to widespread stress over moving, and that fact has been a catalyst spurring us to become first-rate professional movers. Our team members, for instance, aren't just movers of boxes and furniture. Each is one of Toronto's best professional movers dedicated to providing a positive experience to clients. Our friendly team members pay strict attention to every detail of a move. During furniture delivery, your items are given remarkable attention and handled with great care.
Furniture items are each carefully protected with appropriate packing materials and loaded onto our clean and well-maintained trucks for delivery. When we deliver furniture to a home, one of the first things we do is protect the hardwood floors, carpets, and handrails. All furniture items are unloaded with great care and, as needed, assembled. In the manner that we provide furniture delivery services, we strive to make moving day a pleasant experience for our clients.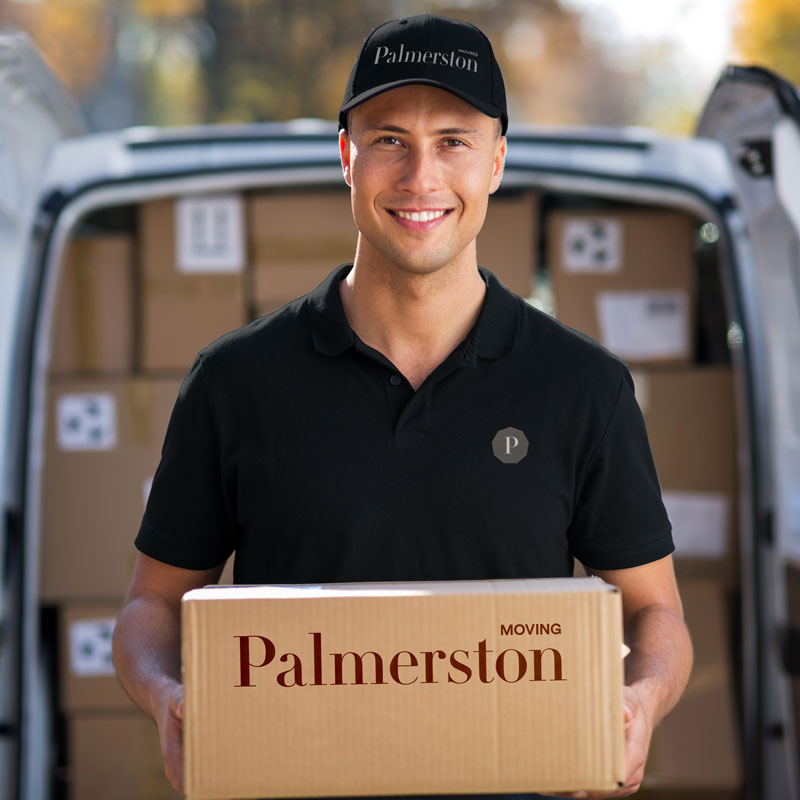 White-Glove Delivery for Interior Designers
As a result of the quality of our white-glove delivery services, Palmerston Moving has become the most trusted delivery company in Toronto among many of the leading interior design companies. We are also the exclusive furniture moving company for ELTE, mkt, and Ginger's. High-end clients routinely entrust us with luxury items for local or long-distance deliveries. The luxury furnishings in these amazing homes are stunning and expensive. Palmerston teams perform white-glove delivery with painstaking care.
We start out by protecting the furniture items for safe transport in our delivery trucks. All of the pieces are highly valuable, and we treat them as though they were our own delicate treasures. But we are also very happy that all of our clients can rest assured that their Toronto moves are just as important to us. Interior designers have been appreciative to find in us a white-glove delivery service that takes its job as professional movers in Toronto very seriously, though our teams are also very friendly and courteous.
Toronto Furniture Delivery you can Rely On
Quality Toronto Movers. Reliable Service. Affordable Pricing.
Palmerston Moving is fully devoted to providing top-notch furniture delivery services for Toronto moves. Palmerston team members are all highly trained and dedicated to providing the best white-glove delivery services. We have given focused attention to detail to all of the 65,000-plus GTA furniture delivery projects we've handled.
Palmerston offers affordable services and communicates upfront about details so that clients don't have any unpleasant surprises with regard to cost. Unpredictable charges have been a big reason for the largely bad reputation that the moving industry has had. Another way Palmerston makes a big difference is that we are honest in our dealings with customers, including with regard to money matters.
We specialize in white-glove delivery at Palmerston. Our high standards have gained the full attention of people in the luxury segment. We are a delivery company in Toronto providing commercial as well as residential furniture delivery services, and every client gets the "white glove" treatment.
What clients generally hope for is a delivery company in Toronto that is careful enough with their furniture that damages are avoided. With the extreme attention given to each piece of furniture by our Palmerston teams, our clients breathe easy every time.
Professional Toronto Furniture Delivery
Professionalism is at the forefront of all of that we do as a furniture delivery company in Toronto. It has been our pleasure to operate according to elevated standards in our industry. Transactions with our clients are friendly and maintain a professional tone. Perhaps most importantly, we operate as white-glove professionals on every job. Our clients' furnishings are handled with tremendous care. The extensive training our moving teams go through cultivates a deep sense of responsibility. Each person on the Palmerston teams approaches all aspects of the work with meticulous attention to detail and to following protocol.
When it comes to packing, moving, storing, and delivering furniture, nothing is more important than avoiding damage to the clients' belongings. A range of packing materials is kept on hand so that our movers have whatever might be needed to satisfactorily protect each piece. We will always go the extra mile to avoid damages, whenever it seems appropriate. There is never a need for our moving experts to rush a job for the purpose of getting to the next one. To do so would go against our policy of maintaining high standards.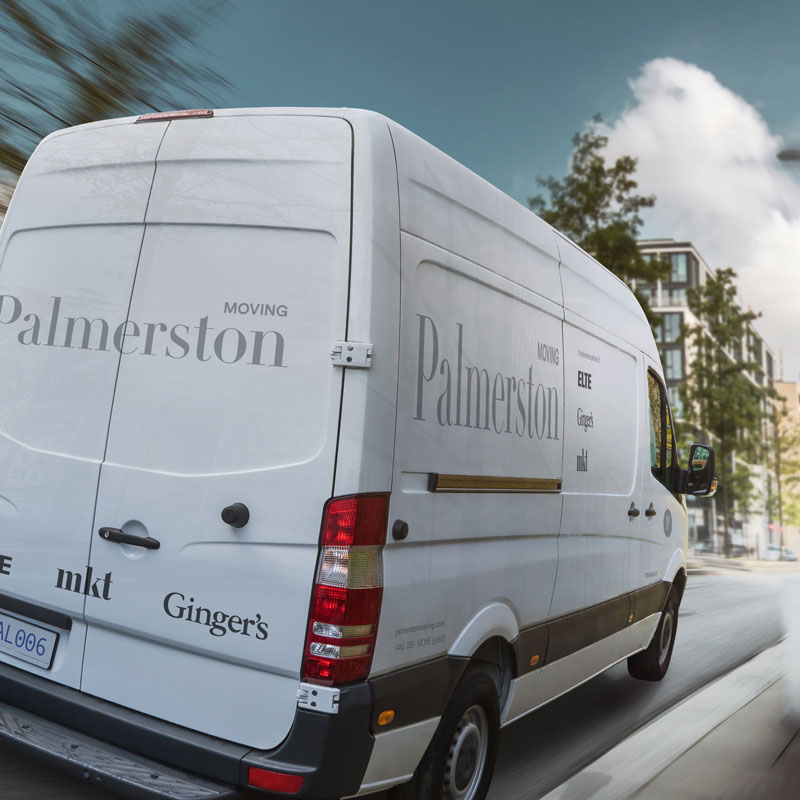 Stress-Free Toronto Moves
Whatever your reason for dreading a move based on past experiences, Palmerston Moving could help you forget all of that by providing high-quality furniture delivery. We hire full-time team members, and each of them has been fully scrutinized. Our clients can have peace of mind with regard to the individuals handling their belongings and entering their homes. We are diligent about ensuring that our team members can be trusted to conduct themselves as professionals strictly dedicated to their work. Our affordable white-glove delivery services don't come with unpleasant billing surprises, as is all too common in the moving industry. We communicate with our clients upfront and explain all charges ahead.
Many of our high-end clients have found that they no longer need to be anxious about moving luxury furniture. Our white-glove services are well proven through the years of experience we've attained. Whether local or long-distance deliveries are required, we are a furniture delivery company in Toronto that gets the job done with excellence and great attention to detail. Contact us today to enjoy stress-free white-glove delivery of your furnishings.