#1 Moving Companies in Toronto
As you consider top Movers Toronto for your next move, do you hope for a hassle-free moving day? You may need packing and unpacking services, including awkward or bulky items that you prize and want to be handled with great care and attention. Perhaps you're concerned about getting stuck with unexpected charges. Let us simplify things for you! At Palmerston Moving, our entire reason for being in business is to make moving day something to smile about. We have earned our reputation as a top moving companies in Toronto one move at a time.
Premium packing materials are on hand when you schedule the best moving company in Toronto for your move. Some of the biggest mistakes made during a move involve using the wrong materials. Fragile items especially need to be packed in a way that will ensure they arrive to the destination safely. Furniture is always better protected by using appropriate packing materials. It's important to schedule professional movers when moving precious items such as fine art and antiques. Among Greater Toronto Area movers, many of the leading interior designers trust Palmerston Moving because of the white-glove treatment of every item packed, transported, delivered, and stored.
It's helpful to use Toronto movers who offer the full range of services, including storage. Another reason Palmerston is recognized as a premier moving companies in Toronto is because we offer exceptional storage services. We provide the best security features, including 24-hour video surveillance and monitoring. Just as our trucks are kept in pristine condition, our storage facilities are clean and well-maintained. When storing valuables at Palmerston storage, our clients enjoy peace of mind with the assurance that protection of their belongings is given the utmost attention and the most effective practices are employed.
A Toronto Moving Company you can Rely On
Quality Movers. Reliable Service. Affordable Pricing.
Specialized Moving Services
The Palmerston team of full-time professional movers puts customer service first. Yes, we specialize in using meticulous care when moving boxes, furniture, and valuable items such as antiques and fine art. However, we treat our task as GTA movers with the level of watchfulness we would want our own treasured belongings to be treated with. For that reason, each job is supervised to ensure results that are a cut above the rest.
Fully Equipped Moving Truck
Our moving trucks are clean and fully stocked with all of the supplies needed to provide maximum protection for your belongings during local moving and long-distance moving. To limit potential damages while items are being moved, we use carpet shields, hardwood floor runners, and covers for banisters and railing. During every move, no matter how large or small, we give attention to detail that is unmatched in the industry.
Professional Movers
Each member of the Palmerston team works with us full-time. Our hand-selected Toronto movers are painstakingly background-checked and go through drug screening. Team members have at least 80 hours of training before providing services for clients. Our professional movers take pride in the fact that their work is truly done with a high level of professionalism. You can have peace of mind knowing the Palmerston team is handling your move.
Stress-Free Moving
The founder of Palmerston Moving started the company to provide an alternative to some of the poor standards that have been widespread in the industry. One area that has caused the most anxiety for people who are moving has to do with cost. Too often, moving costs are unexpectedly increased, placing people in dire straits at the worst time possible. Palmerston Movers offers affordable costs and honest, upfront communication.
Stress-Free Toronto Moving with Palmerston
The only two events in life considered more stressful than moving are the death of a loved one and divorce. The fault doesn't entirely lie with movers who turn moving day into true-life Twilight Zone experiences. Other significant factors include the uncomfortable necessity of pulling up roots, the jarring notion of having to get re-established in a new location, and costs associated with moving.
Palmerston has focused on trying to eliminate the stress involved with hiring and relying on Toronto movers. Because of the high quality and reliability of our services, our clients can breathe easier and focus on all of the other details associated with a move.
Understandably, hiring the right movers Toronto is especially important when highly valuable items are being transported. We've learned that our white-glove delivery service is considered priceless by our clients with high-end artwork, furniture, and other costly items that need to be transported.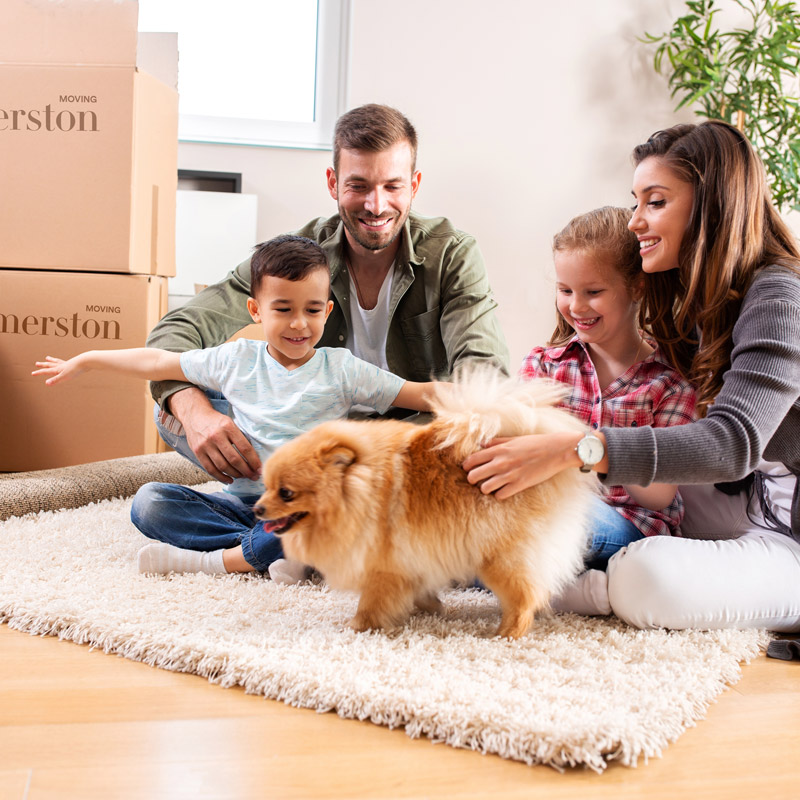 Packing & Unpacking Services in the GTA
Most of us live busy lives. With an impending move, many don't realize how stressful it is to even think of how to find the time and energy to pack up their entire household. Packing is the most time-consuming part of moving, and it is tedious work. Also, many people don't consider the fact that the safe transport of their belongings largely depends upon how the packing is done. In local and long-distance moves, the way items are packed largely determines what condition they will be in upon arrival at their destination.
Packing is an undeniably huge undertaking, and the best way to avoid the distress of the task is to rely on packing and unpacking services from Palmerston, trusted GTA movers. Our expertise as detail-oriented professional movers is the reason we are the only Toronto movers trusted by many of the GTA's best interior designers as well as ELTE, mkt, and Ginger's.
Another headache that can be eliminated is knowing that the Palmerston team will take care of un-assembling and re-assembling furniture, as needed. Contact us today for a worry-free Toronto moving experience.
Rated #1 Among Moving Companies in Toronto
Quality Toronto Movers. Reliable Service. Affordable Pricing.
Palmerston Moving doesn't focus on volume. We care about ensuring that each project we take on is handled with exceptional quality. The unfailing attention to detail by our highly trained movers sets us apart.
Commercial and residential moves with Palmerston consistently exceed the expectations of the most demanding high-end clients. Our white-glove moving services have set a new standard among Toronto movers.
We offer well-maintained storage environments with state-of-the-art climate control and round-the-clock security systems. Palmerston provides a level of protection that gives Toronto clients tremendous peace of mind.
When an uncommon level of care is needed for delivery of delicate, and expensive items, Palmerston is the moving company in Toronto to call. Our reliability is "as seen on TV".
Toronto Moving Made Simple
One of our goals at Palmerston Moving is to give our clients a moving day that's pleasant and, hopefully, fun! We have found that paying meticulous attention to detail is one way to achieve that goal. Our clients see us taking an appropriate level of care with each item we prepare for loading onto our truck, and it has a calming effect. They are able to relax as they see our methods. We protect the homes as well as our clients' belongings. Floor coverings are used, for example, to prevent damage to hardwood floors and carpets. Details are important, and we operate on that philosophy.
Toronto moves handled by Palmerston involve the use of the cleanest, most well-maintained moving trucks among Greater Toronto Area movers. We take special care to ensure that we arrive in a truck that can handle a move, no matter the size. Our communication with clients also makes for a hassle-free moving day. It's really not all about moving boxes for us, though we are moving companies in Toronto with a reputation for being the best professional movers in the GTA.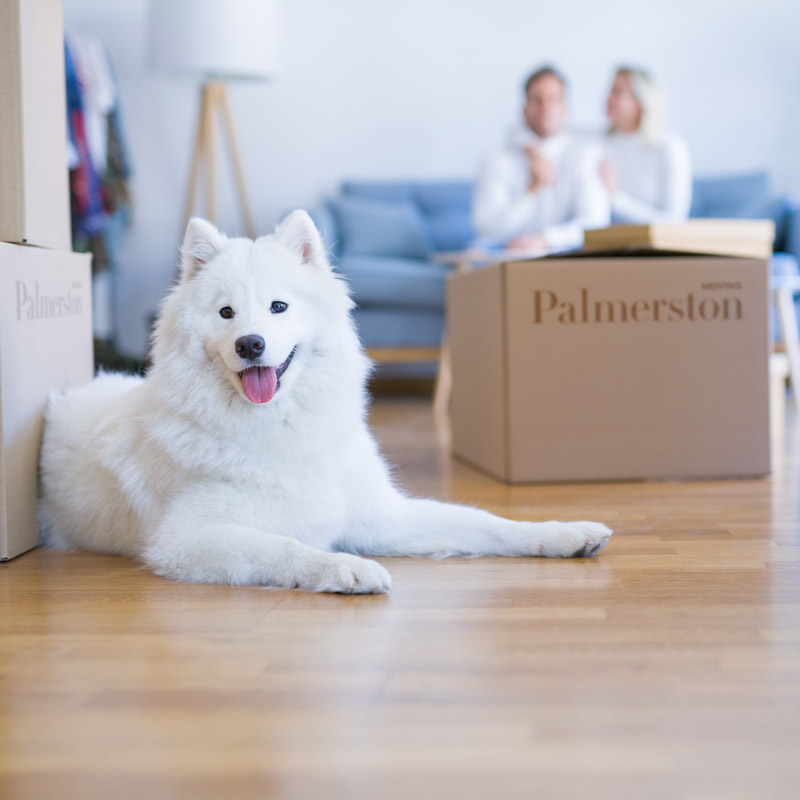 "People Who Know" Trust Palmerston Moving
We work with many interior design companies in Toronto. More and more interior designers call on Palmerston Moving for commercial moving because we provide white-glove services without fail. When every item transported and delivered starts out in perfect condition, it's much easier to identify when movers have been successful in protecting the furnishings.
Every move by Palmerston Movers is handled with the same care as projects for high-end clients within the luxury sector. And yet, we offer affordable pricing and welcome Toronto moves of all sizes. Professionals who rely on movers for the success of their endeavors are the ones who know and can identify the best moving companies in Toronto, and many agree that Palmerston Moving is that company.
If you want to know more and hire the best movers in Toronto, don't hesitate to get in touch. You can contact us via our estimate form or just call us today at (416) 239-6683. Our Toronto moving professionals are eager to help.