Moving Companies Mississauga
A lot of people have recently been thinking about moving from Toronto to Mississauga. If you're considering this relocation, we're glad you came to us. As one of the most experienced and professional moving companies in Mississauga, our work as Mississauga movers is second to none. If you're moving to Mississauga for work, for family, or any other reason, Palmerston Moving has you covered.
As local Mississauga movers, we have moved a lot of families to and from Mississauga. But if you have any questions about the moving development or even about the community, we'd like to offer our recommendations. We strive to be the best Mississauga moving company so people in our community can have a simple, stress-free moving day.
Palmerston Moving has been a Mississauga moving company for over 10 years and we know a thing or two about how to make a stress-free moving. It's our job to make this an easy and memorable experience for you. So contact us and let us show you what relocating with an experienced moving team is like.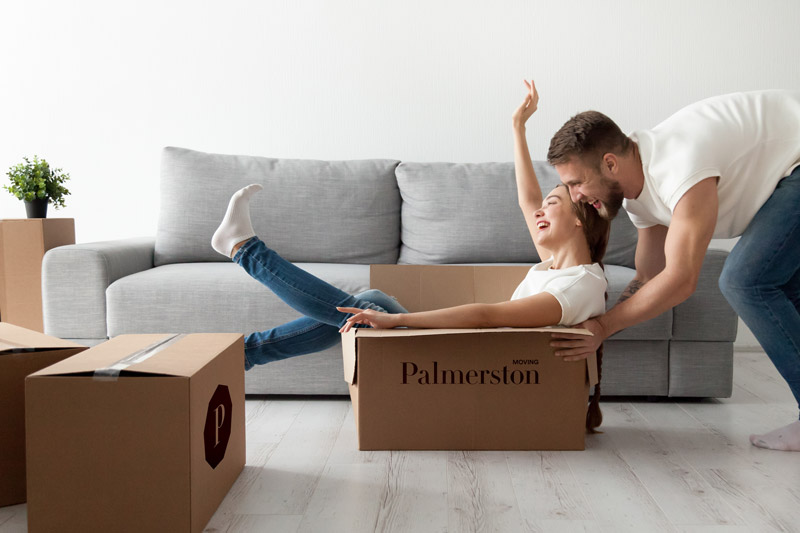 Best Choice Among Mississauga Moving Companies
There's a lot to say about why Palmerston Moving is the best choice when you're looking for a Mississauga moving company. From our helpful, experienced professional movers to our fleet of moving trucks and variety of moving supplies to handle any size or type of office or residential moving, we're confident that we are your very best option.
Our moving experts offer affordable prices, caring advice and one-on-one support in planning a well-organized, cost-effective home or office moving and also packing and unpacking moving services.
Palmerston Moving is the Mississauga moving company you can rely on for an easy, stress-free relocation. We've been providing a variety of moving services in Mississauga for over 10 year.
Call us today at (416) 239-6683 for a free estimate – you'll be pleased you did.
#1 Among Moving Companies in Mississauga
A provisional schedule is sufficient for us to be able to provide you with a free moving estimate. You can determine with us your specific and supplementary moving, storage, delivery, and packing needs. We can show you why so many people look for us as their preferred Mississauga moving company for residential or  office movings. We also provide:
Here is what our Mississauga clients tell about us.
We hired Palmerston for a cross-GTA move and the day ran very smoothly. Friendly and professional service throughout the whole process. Estimates were provided and all my questions were answered promptly. The guys arrived on time with all the blankets and shrink wrap ready to protect our furniture. They wrapped everything and moved with care. We also appreciated the up front travel fee policy because traffic and travel time didn't increase our bill. Highly recommended!

We engaged Palmerston Moving to relocate the contents of our home where we lived for 27 years. We had a lot of delicate furniture, and we sought out Palmerston to transport our furniture so that there was no damages to our previous home, future home, and of course our furniture. Mission accomplished...

Palmerston Moving was a pleasure to deal with. They were professional from start to end. I felt confident that my furniture was being packaged and stored safely. I was impressed how efficient they were able to move my furniture. Your in excellent hands! The best I have worked with. Thank you!

We're extremely pleased to have Palmerston as the exclusive partner for our delivery services. We've had a long relationship with their team and feel strongly that they are the perfect partner for us in meeting our goal to provide world-class customer experience.

We use Palmerston Moving on a regular basis as a third-party delivery service to deliver sofas and oversized items to our customers. They are always incredibly prepared, on time and accommodating - everything you would expect from a white glove service. I highly recommend them!

As an interior design company, we've been working with Palmerston Moving for over 6 years now and are completely satisfied with the service they provide. They are very professional, flexible with their schedule and reliable.

Palmerston is incredibly professional and reliable. They are an affordable white glove delivery service and the only movers I trust with my clients!

I use them for my client's high-end furniture moves, seasonally and for parties. We use them exclusively because of their great customer service and competitive rates.

We've been working with Palmerston for over 4 years now and have never had a bad experience. They are always extremely prompt on response times and have re-arranged their schedules to make our deadlines work on numerous occasions. Their team always operates with the utmost level of professionalism and knowing we can trust them with all of our moving needs is so critical in our line of work. I would absolutely recommend Palmerston for any move, big or small.

Palmerston is our trusted moving partner when furnishing our model homes. They are friendly guys that handle every project with care and in a timely manner. They have always been accommodating to our schedule which is very helpful, and always go above and beyond. We always look forward to working with them as I know our furniture is in great care.